A recent survey carried out by the Association of Fencing Industries (A.F.I.), highlighted the negative consensus and issues surrounding premature post-failure and preservatives. With threats to creosote on the horizon, rather than look for alternatives for wood, now is the time to look for alternative wood protection methods.
Read a copy of the full report here.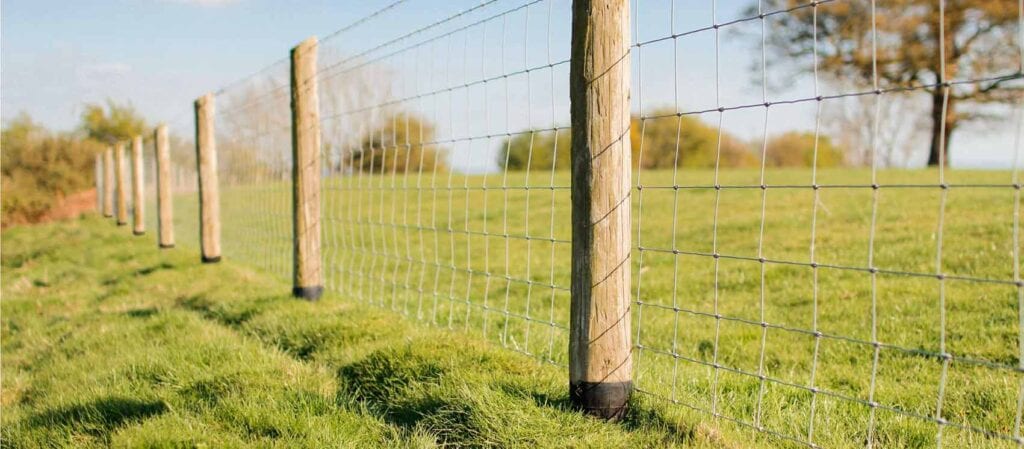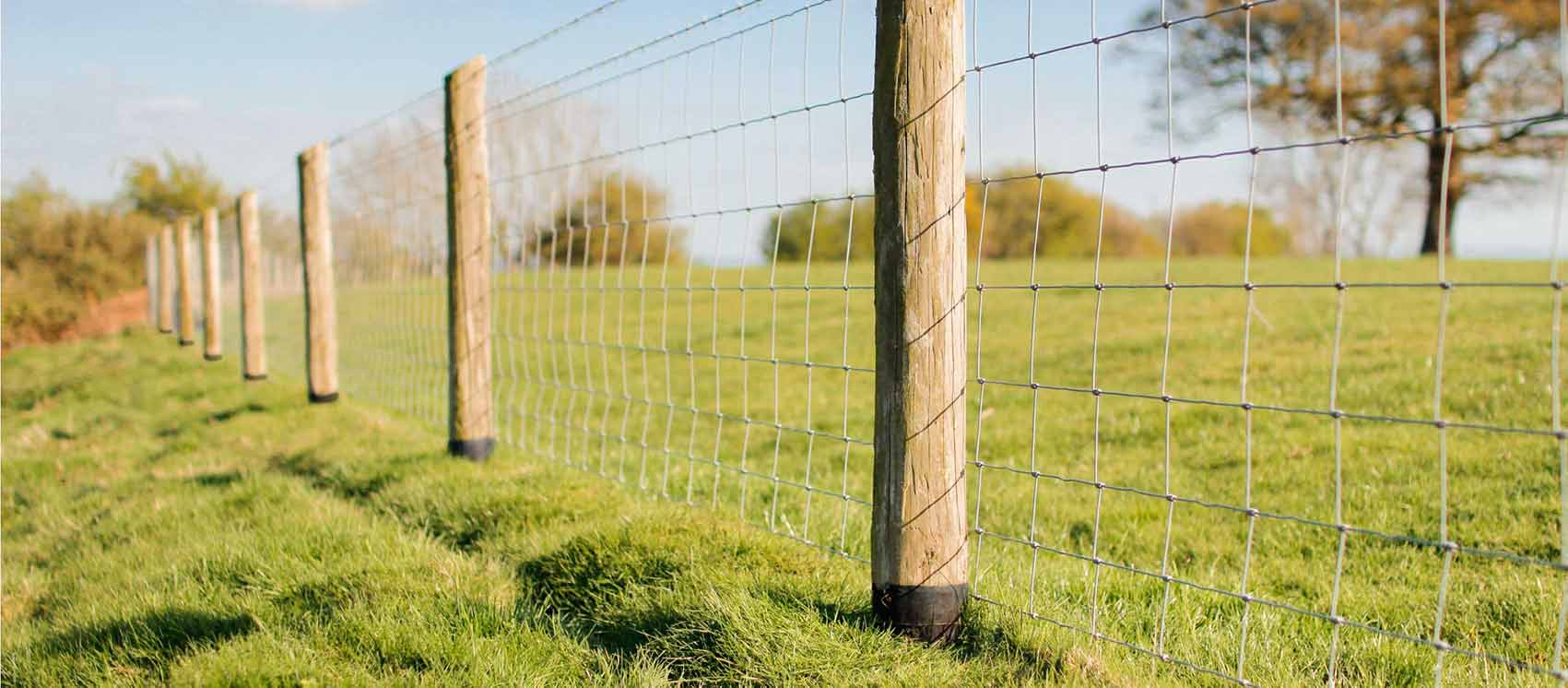 For The Love of Wood
The use of wooden posts across the fencing industry dates back as far as the industry itself. As the material we all know and appreciate, it's continued use is essential. The skills and expertise developed over generations of using wood stand firm across the fencing community. However, a premature post-failure solution is desperately needed to protect reputations and ensure that customers get a solid and reliable product.
Whether you view it from an ease of use, aesthetic, cost or environmental perspective, the use of wood is supported by all manner of benefits. Its versatile use and pleasing aesthetics make it a perfect option across all sectors, whether residential, agricultural or beyond. Postsaver Pro-Sleeves are a proven solution to preventing premature failure; take a look below to see why.
What is Postsaver?
The Postsaver Pro-Sleeve is a proven and independently tested solution to post-failure. To understand how the Pro-Sleeve dual-layer barrier works, we first need to understand the problem. Any timber in contact with the ground is subject to three factors that cause it to rot. These are:
The combination of these three factors can quickly rot a post. However, one positive to be taken is that the issue is focussed on the ground line section (upper 6 inches of soil). It's here that factors for decay are at their highest. The warmer temperatures and increased oxygen levels make it a breeding ground for fungi and wood-decaying organisms.
The Postsaver Pro-Sleeve, developed over 26-years ago, is applied to the ground line section of the post to create the best possible protection. The dual-layer barrier system consists of a rugged thermoplastic outer sleeve and an inner meltable bituminous liner. When heated, the inner liner becomes molten, and the thermoplastic outer layer shrinks, forming an air and watertight seal around the surface of the wood. This dual-layer barrier is impenetrable to the causes of decay, while keeping vital wood preservatives locked in.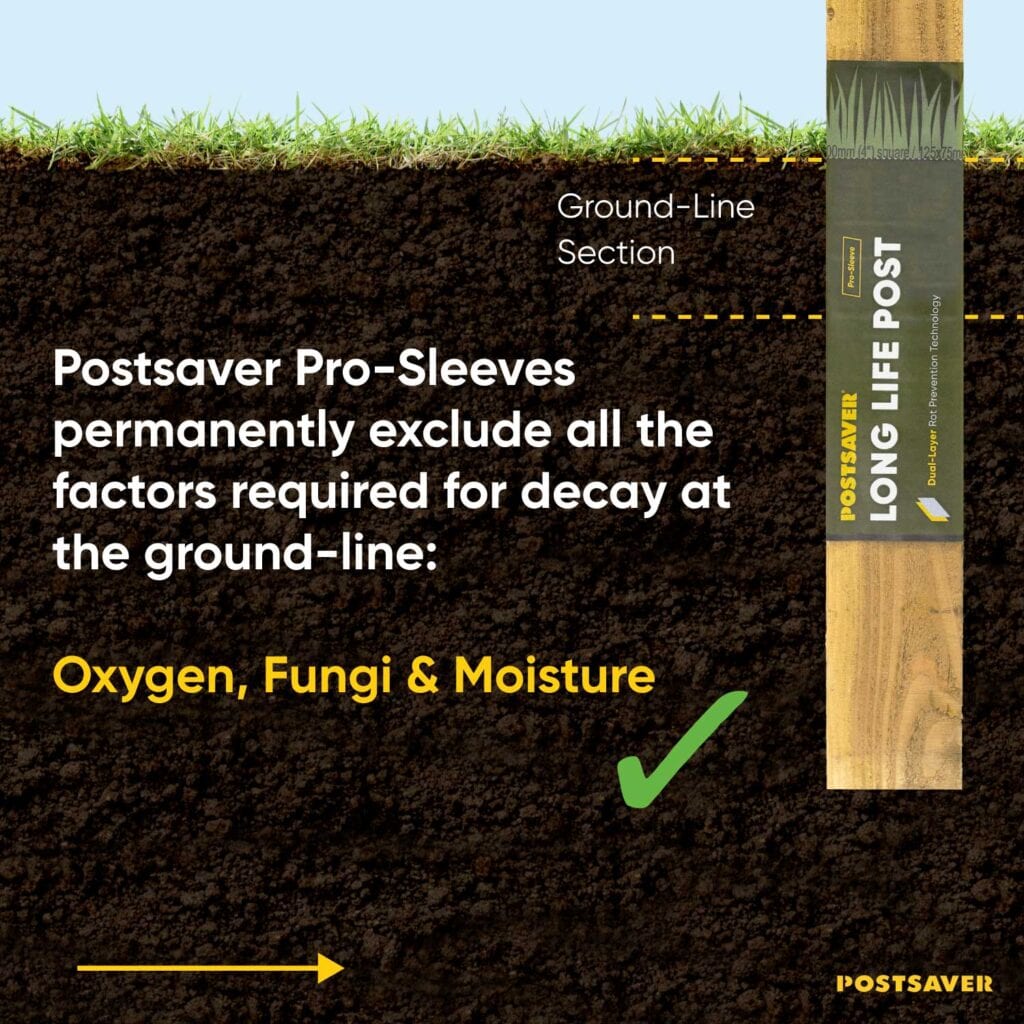 What About the Benefits?
The dual-layer barrier system that Postsaver has developed prevents rot by locking out the requirements for decay. So, whichever sector of the industry you're in, we can help benefit your reputation and minimise future issues surrounding post-failure. Whether you are a producer, installer or consumer, we can help prevent post-failure so you can get the most out of your timber fencing.
Our product can be applied at any stage of the process right up to installation, making it a perfect option for timber fencing users. We can also supply Pro-sleeves to fit any sized post, including the largest of gate post sizes.
From an Environmental Point of View
Wood has long been known for its environmental benefits. As a natural material, it can be produced sustainably with minimal impacts, and at the end of its life cycle, it will rot away naturally. Thanks to several sustainable schemes such as the 'Forest Stewardship Council' (F.S.C.), over 90% of the timber used in U.K. construction comes from Europe, where more trees are planted than harvested. These schemes are vital for acting as carbon sinks, and without the demand, sustainable planting may be significantly reduced.
To understand why wood is the most environmentally friendly option, we need to consider the resources used to produce it. Unlike steel and concrete, wood uses far less water in production for example. Using large amounts of water in production requires extensive extraction of resources and can lead to knock-on effects like eutrophication.
As well as water use, wood also produces minimal CO2 and greenhouse gas emissions. To put into perspective how damaging other materials are, the global steel industry as a whole is responsible for 7.2% of total global greenhouse gas emissions (ourworldindata.org). To quantify, that is an estimated 3.5 billion tonnes of greenhouse gasses a year as of 2016. Global greenhouse emissions for concrete production are an estimated 1.4 billion tonnes a year. These industries and their materials, such as concrete and steel posts, are highly damaging to the environment.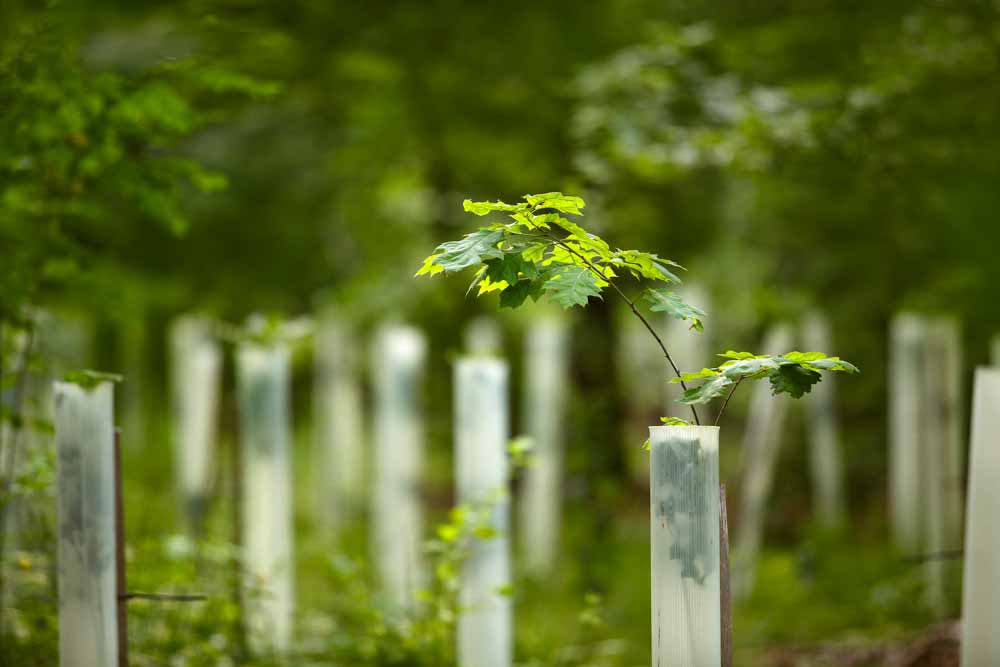 Although wooden post-production is not perfect, the trees used in production harvest CO2 over their average 40-year lifespan. When you consider that roughly half of the dry fibrous mass of wood is carbon, wooden posts strike an environmental balance by outweighing their production emissions.
Wood is a fantastic option for doing your bit for the environment, and with a Postsaver Pro-Sleeve, you're going one step further by preserving the life of your fence and minimising your use of timber.
Is it Proven?
Postsaver has been producing and supplying Pro-Sleeves for over 25-years. Over that time, the company founders have refined and improved the Pro-sleeve to better its performance, giving us the fantastic product we sell today. We have accumulated 20-years of independent test data, giving us the confidence to offer you our 20-year post replacement guarantee.
Our guarantee is backed by studies carried out by the Building Research Establishment (B.R.E). The field tests, carried out to European Standard EN252 1989, showed zero decay at the ground line after 20-years. To understand more about the testing methods, or to request a copy of the B.R.E report, click here.
As well as supplying the fencing industry, we also produce barrier sleeves on an industrial size basis for a global network of utility companies, branded as Polesaver.
To Summarise
Postsaver offers a proven and independently tested solution that allows the continued use of a sustainable and traditional material. With a 20-year post replacement guarantee and a customer guarantee certificate, you can continue to fit fences with confidence. As a consumer, you know that you are receiving a long-lasting quality product. Check out the rest of our website to understand precisely how the Pro-Sleeve works and what other benefits we can offer.