When winter is thawing and shoots of spring start to appear, it's time to start thinking about your garden and the steps you can take to get it ready for summer. We are advocates of little and often, and we believe that a bit of work now could save you a lot of time in the summer. Read our recommendations on preparing your garden so you can get the most out of it this season!
Let's Get Rid of Those Weeds!
It's time to get those hands dirty and tackle those pesky weeds! As flower borders and paths become neglected over winter, it's likely weeds will have sprouted. Weeding is essential in the spring because it gives cultivated plants the best chance possible by eliminating any competition. Don't forget to remove the roots of the weeds to prevent them from growing back.
Check Your Fence Line for Any Winter Damage
After harsh winter weather it's a good idea to check your fence line for any damage. We recommend looking for any damage to panels and giving your posts a wobble to see if they're still standing strong. If they're not, check for ground rot. If they're rotten, they will need replacing. To prevent any future ground rot, use a Postsaver Pro-Sleeve to guarantee the post for 20-years. If they're not rotten but still moving, it's a good idea to dig away the soil around the post and use Postsaver Pro-Set to secure the post in place, instantly giving it a new lease of life.
Looking After Your Lawn
Lawns for many hold pride of place in a garden - perfect for lounging in the hot summer sun. There are a few simple steps you can take to whip your lawn into shape for the summer months ahead. Firstly, clear your lawn of any winter debris such as branches and leaves. By raking your lawn, you allow light, water and increased oxygen to reach the soil, enabling a healthy start for your grass. Don't forget to remove any weeds in your lawn as well. By eliminating weeds early on, you can help to reduce their spread during the spring. If you find you have bare patches in your lawn and have not sown any seed in the autumn, fear not, as you can sow grass seed in the spring. Mid-spring is the best time to do this but be sure to give the seed plenty of water.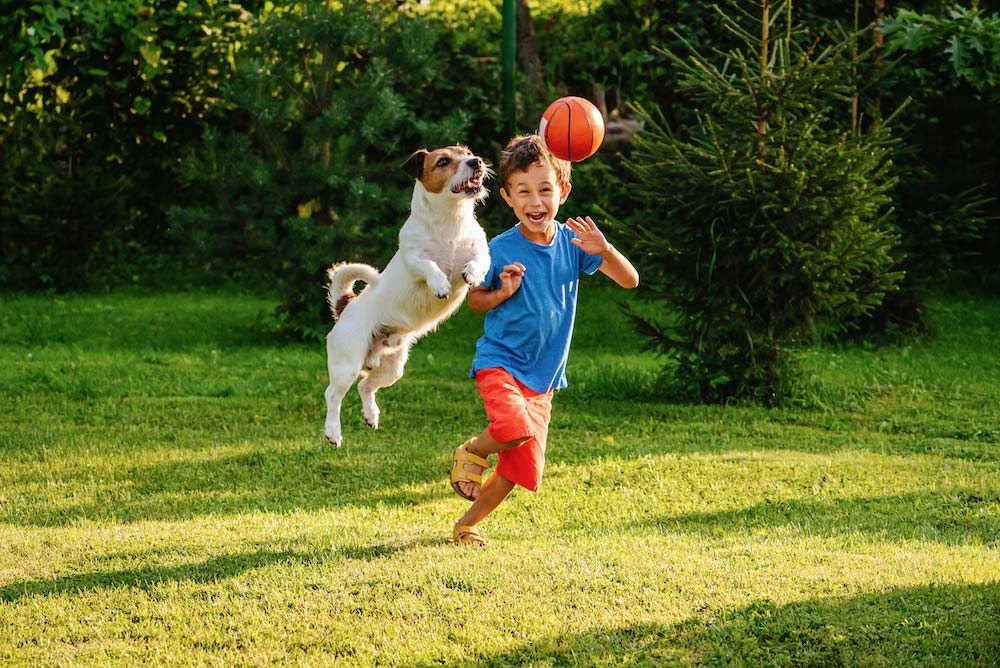 Postsaver Pro-tip:
When it comes to the first mow of the season, we highly recommend cutting no more than a third of the grass's height. Although it may be tempting to remove all the winter growth at once, this could lead to an unhealthy lawn.
Spring Planting for Early Summer Treats
Now is a great time to think about planting out your garden to get the most out of it this summer, especially if you're looking to produce some homegrown tasty treats. The changeable climate in the U.K. means that many plants need a longer growing season, so it's good to get seeds planted early. For fast-growing veg, it means you can enjoy fresh produce in the late spring and early summer as well!
Great things to plant in March are things like salad leaves, aubergines, tomatoes and chillies. It's best to get these started in either a greenhouse or on the kitchen windowsill before moving them outdoors when warmer temperatures allow.
If you've whipped your garden into shape early on, you can plant several vegetables outdoors in March. Try plating some broad beans and beetroot for an early summer harvest.
Treat Your Fence
Looking after your fence is key to giving it a long life, and a large part of this is down to protecting fencing above ground with preservatives. Wood stains slow down natural decay while adding enhanced colour to your fence. Check out our Postsaver Creocote for added protection. If you're having problems with your fence or if it needs repairs, check out Postsaver's fencing health check to find out what you can do!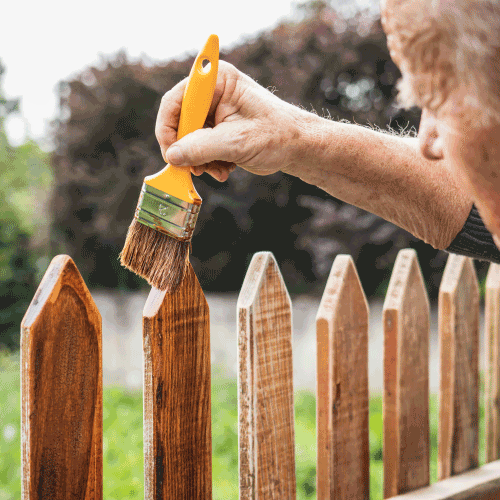 Patio and Decking
With summer on the horizon, we're thinking ahead to barbecues, long evenings, and entertaining in the garden. Getting your patio and decking into shape ahead of summer is an excellent idea, so you're ready to go as soon as the weather allows. A great option for patios is to pressure wash the stones to remove any winter grime; this is quick, easy, and very satisfying! You can also pressure wash your decking, but be careful as too much pressure could damage the wood. Start with the pressure washer at a reasonable distance from the deck and gradually move it closer until there is enough pressure to remove the dirt. After cleaning, leave the wood to dry thoroughly before applying a stain or wood treatment. This preserves the deck and keeps it looking its best.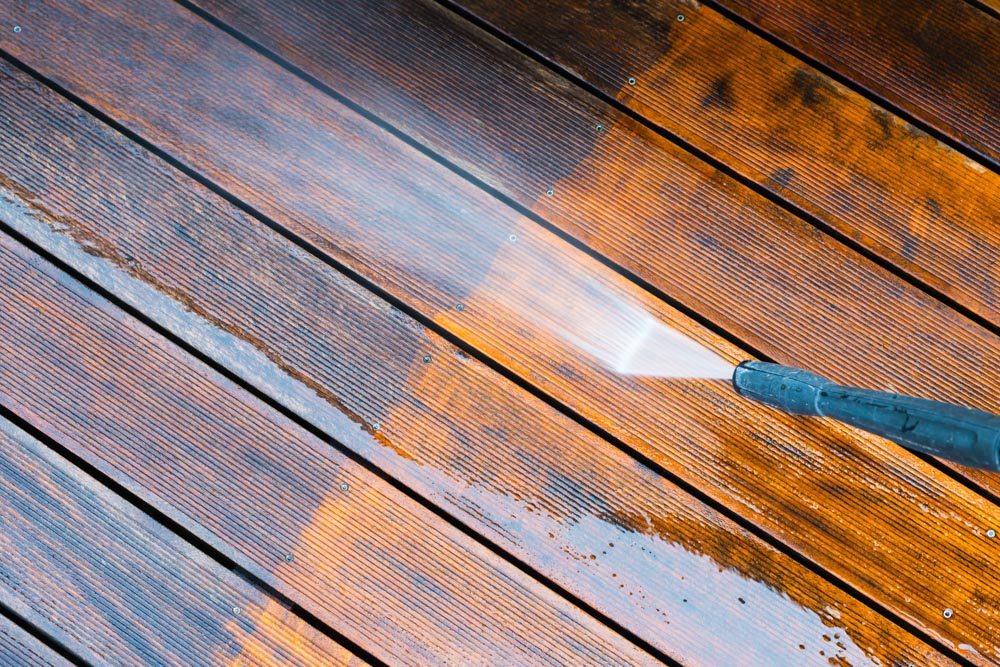 Garden Furniture
Nothing beats a great set of furniture to enjoy your garden from when it comes to spring and summer. Whether it's morning coffee on the patio or enjoying a cold beer in the sun after work, great garden furniture is a must. If you already have garden furniture, give it the once over and check for any repairs that might need doing. Give it a clean at the same time, and you're ready to go the minute the sun comes out.
Don't forget the barbecue! Giving the barbecue a spring clean is a must. We recommend removing the racking and cleaning with oven cleaner and a stiff wire brush. The wire brush will remove any build-up of grease and soot from previous use. If your barbecue has a drip tray, be sure the clean this as well. A build-up of grease could easily catch fire and ruin your meal. Once cleaned, rinse thoroughly, re-assemble and enjoy!
Cleaning Out the Shed
It's time to dust off those tools, remove the rubbish and turn your shed into a practical retreat. Removing winter clutter can be a challenge, so it's best to empty the entire shed. Once empty, you can easily clean it and layout the contents to decide what needs to be thrown out. This could be an excellent opportunity to give away or recycle as much as you can. Bear in mind your shed's size and how much stuff you can reasonably get in it before replacing any items. Return the kept items in an organised fashion. Job done and time to put the kettle on!